5 Top Design Tips for the Perfect Family Kitchen
It's no secret that family life can be chaotic—especially around mealtimes. The good news is, that the daily chore of preparing meals, cooking up a storm, and cleaning up afterwards, can all be made easier when you have a kitchen that's designed for family life.
If you're planning on renovating your kitchen or building a new home, it provides a unique opportunity to create a space that matches the needs of your family. With a little research and expert advice, you can hand pick the right design and appliances, transforming the family kitchen from chaos to calm, and making your everyday life easier.
So, what are the key design features that will make all the difference? In this article we share some tips to help you create the perfect family kitchen.
Tip #1: Choose family-friendly cabinetry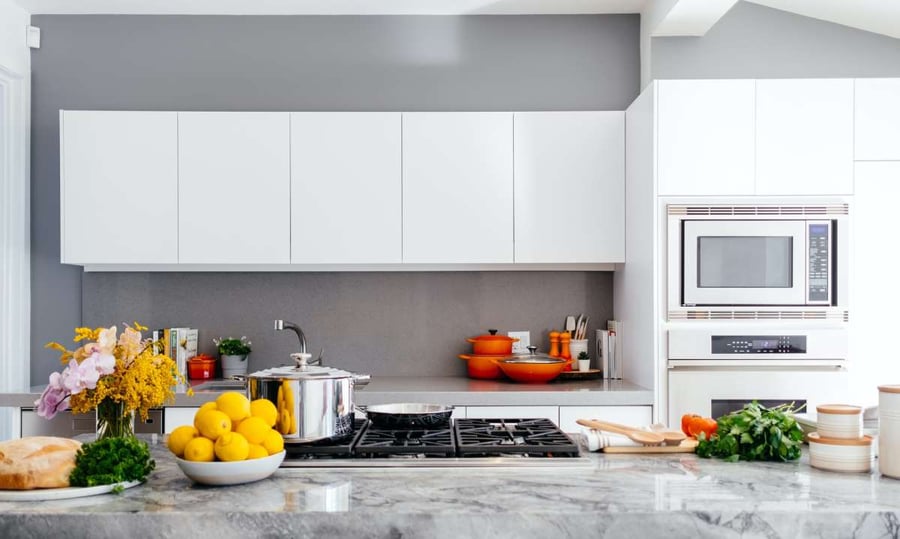 In a family kitchen, cabinetry needs to not only look good, but also be durable, serve the different needs of each family member, and fit everything in. Choosing an easy to clean and scratch resistant material such as Melamine will make cleaning up spills and fingerprints a breeze, and be sure to select handles that are curved or integrated to avoid smaller children getting bumps.
When it comes to the type of cabinetry and its placement in the kitchen, a mixture of overhead cupboards and drawers often works well, as you can store delicate glassware high and out of reach while organising the drawers below with the items kids and teenagers need easy access to, such as cereal bowls, plates and lunch boxes.
Tip #2: Pick a layout to suit your lifestyle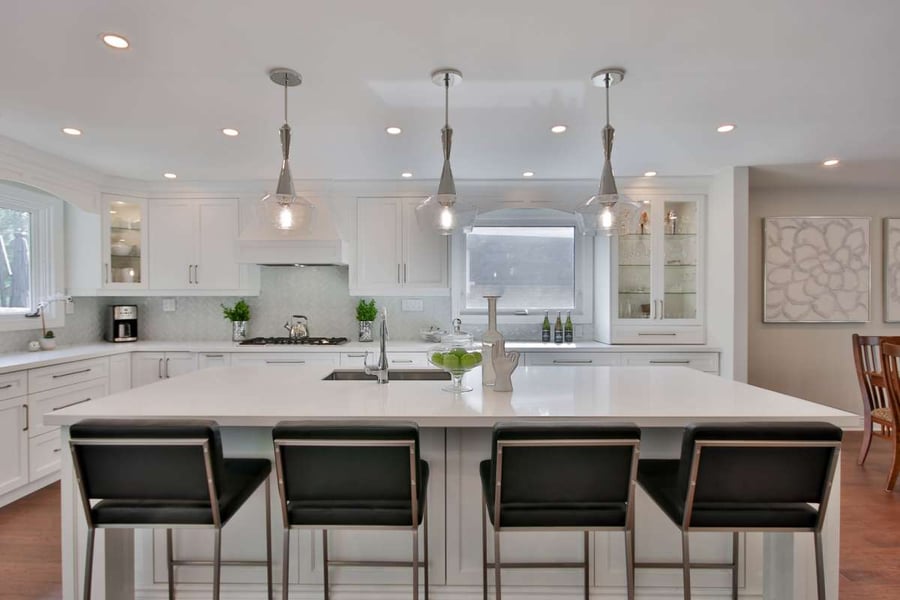 The importance of getting your kitchen layout right cannot be overstated, and in a family kitchen it really does make a huge difference to how you use and enjoy the space. Most families prefer an open plan set up, as this allows for time spent together alongside the daily meal prep, cooking and clean up.
An island bench provides a space for homework, a catch up over a coffee, or an after dinner wine. Alternatively, if you prefer to get in the zone and keep the kids out of the kitchen while you cook, a galley or U-shape might be a better choice as it provides some separation.
Tip #3: An organised and accessible pantry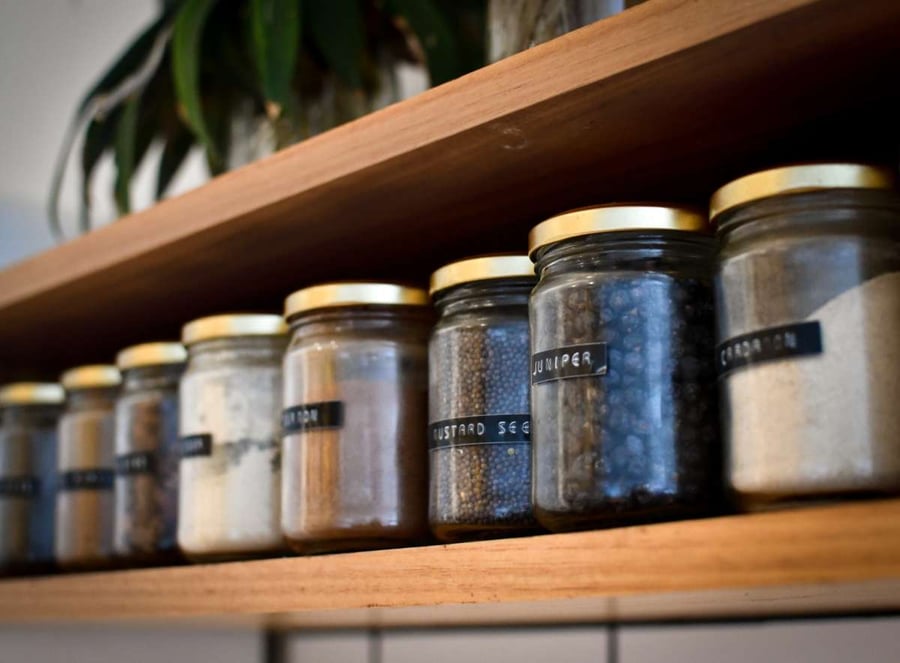 As your children grow, a well-stocked pantry is essential, so allowing for a pantry that is large enough to store what you need is a must. A well-designed pantry can be much more than a plain old cupboard. With the addition of clever storage solutions such as pull-out drawers, hooks and under shelf storage, you can maximise the space and keep everything organised.
Tip #4: Select the right cooktop and oven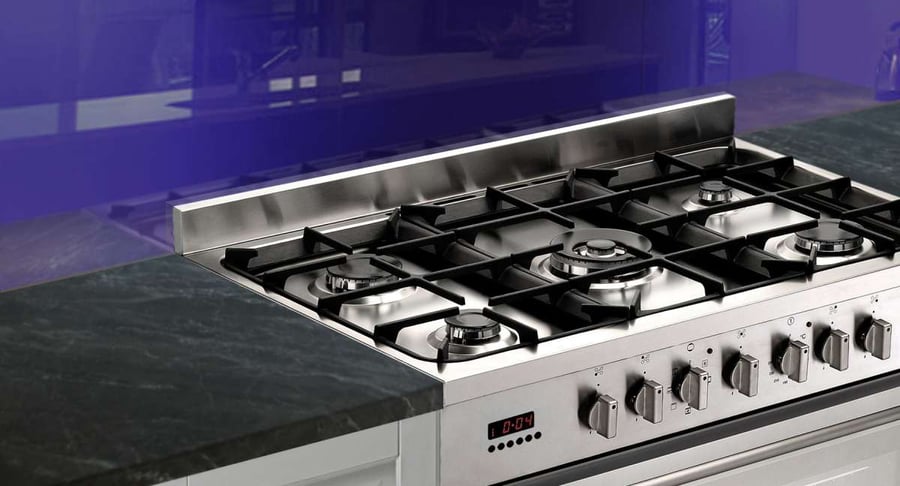 Choosing a cooktop and oven that is large enough to easily accommodate the pans and trays you use to cook the family meals will help you avoid unnecessary headaches and ongoing frustration. When comparing the options, don't be afraid to talk to an expert about your needs as the right advice will help you save money and find the right fit.
As an example, a 900mm freestanding cooker gives you lots more room for multiple dishes and large roasting trays, while a five-burner cooktop provides enough space for even the largest of families. It's also worth considering a pyrolytic oven, as it will save you the time, effort and elbow grease involved with regular cleaning.
Tip #5: Make clean up a breeze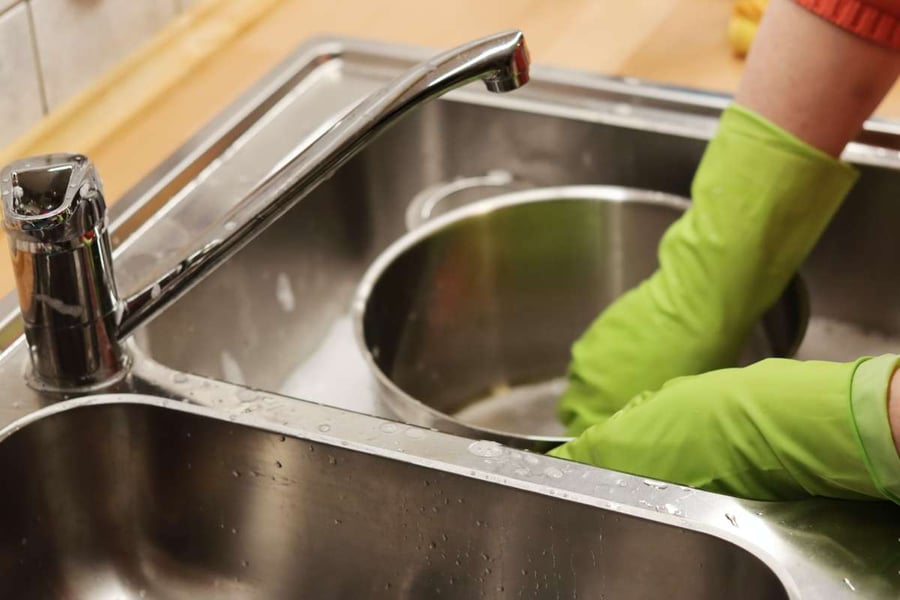 Just as choosing appliances that can handle the demands of cooking family meals is a must, having the right appliances on hand to tackle the clean up is equally important. A dishwasher will make washing up faster and easier, and is now an essential item in most new kitchens.
When choosing a dishwasher, pick one that is large enough to accommodate the daily dishes of your family, so you (or the kids) can easily load it. On top of this, be sure to select a sink that is large enough and is made from durable material such as stainless steel or granite.
Practical, functional and comfortable
As your family grows, keeping them healthy and happy is important, and a practical and functional kitchen allows you to do that with less stress. And, when your space is also inviting and comfortable, you'll also create many special moments along the way.
To discuss your kitchen project, get in touch with our team for expert advice on 1300 438 266 or if you're local, pop into the Melbourne showroom today!