7 Common Kitchen Design Mistakes and How to Avoid Them
Whether you're building a new home or updating your existing space, a stylish and functional kitchen is a fantastic investment. As the heart of the home and a hub of activity, when your kitchen reflects your lifestyle and family, it's a joy to be in.
However, a well-designed kitchen doesn't just happen, and unfortunately, it can go wrong. So in this article we share 7 common kitchen design mistakes with some tips to help you avoid them.
Mistake 1: Choosing the wrong layout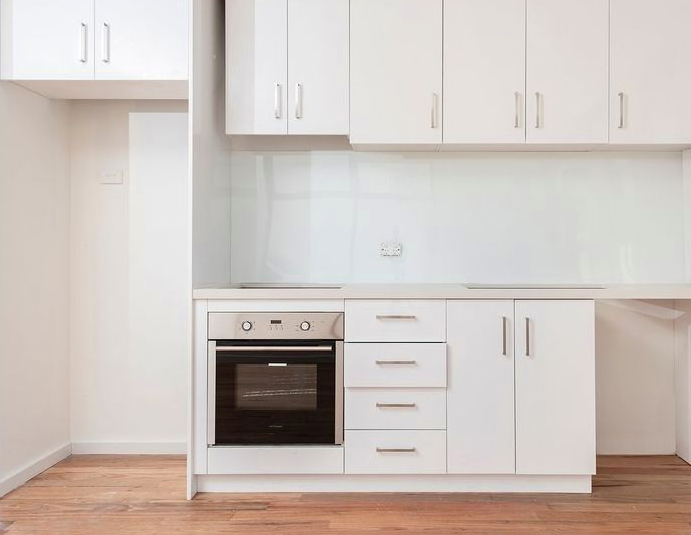 When it comes to your new kitchen, the right layout is the foundation of a successful design and this is one decision you should put some time and effort into getting right. Whether you're best to opt for a U-shape, L-shape, island, galley or straight-line layout will depend largely on your available space. If it is limited, you may be restricted to a straight-line or galley, while the island, U-shape and L-shape are popular for larger, open plan spaces. Other considerations include the shape of the room (e.g. single wall or corners) and your lifestyle (e.g. island bench is great for social interaction). The wrong choice will have a massive impact on how you use and enjoy your kitchen, so seek expert advice if you're unsure which layout is best for you.
Mistake 2: Not enough storage
There's nothing worse than a cluttered kitchen with an overflowing pantry and drawers that are so jam packed you can never find what you need—so be sure to plan for adequate storage when designing your new kitchen. You can get a good idea of what you need by looking at your current kitchen and adding more or less to suit. Plus, you should also consider any lifestyle changes over the next few years that may impact this, for example, a growing family will likely require more space. Think about the type of storage that is best suited too, for example, drawers vs. cupboards, as this can make a big difference to organisation and accessibility.
Mistake 3: Allowing awkward spaces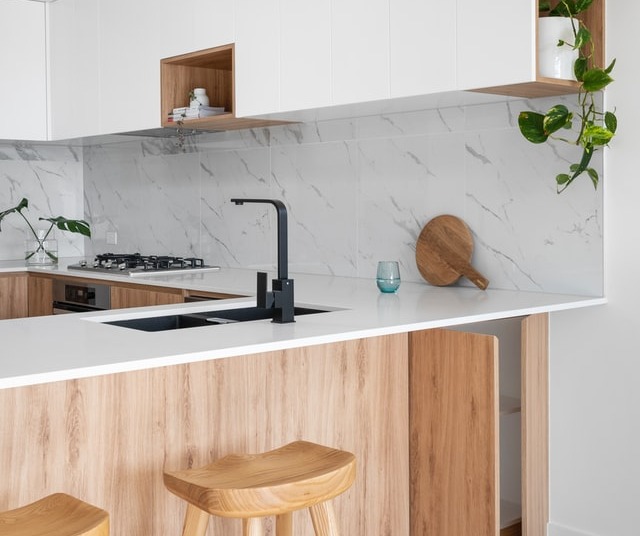 Things can get hectic in the kitchen around mealtimes, and having a well-planned space can make a real difference during the morning and evening rush. Awkward spaces will cause endless frustration, particularly if there is not enough room to open and close appliances and cabinetry. Aim to avoid wasted space too—utilise all areas, including corners, with clever cabinetry and smart design ideas.
Mistake 4: Appliances that don't meet your needs
Appliances that are not the right size, are a mismatch to your style, or don't have the functions you need, will put a dark cloud over the enjoyment of your new kitchen. Likewise, those that have too much going on can be difficult to use or expensive to run—not to mention cost you more to buy in the first place! Purchasing a new appliance is a big decision and to maximise value and get the best match for your kitchen, be sure to talk through your needs with experts who understand the options before you buy.
Mistake 5: Inadequate ventilation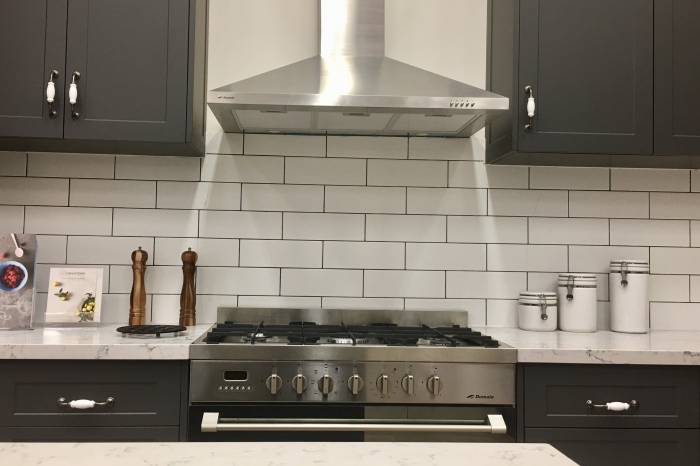 Your rangehood could just be the unsung hero of your kitchen, working hard to keep your home healthy by removing smells and steam from the air. To avoid a build up of odours and vapour, make sure you choose a rangehood that not only fits your space and suits your style, but also one that has the size and capabilities to work effectively. For example, a canopy rangehood is a great high-performance option for larger cooktops and kitchens, as it has the coverage and power to ventilate the space effectively.
Mistake 6: Lack of bench space
Running out of bench space while you're cooking up a storm is annoying, often leading to spills and chaos, so think carefully on how much room you need to prepare and cook the family meals. While you may be constrained by the size or shape of the room, if you feel the design is lacking bench space, there may be another way to add more, such as adding an island bench, butler's pantry or wheeled kitchen trolley.
Mistake 7: Poor or inadequate lighting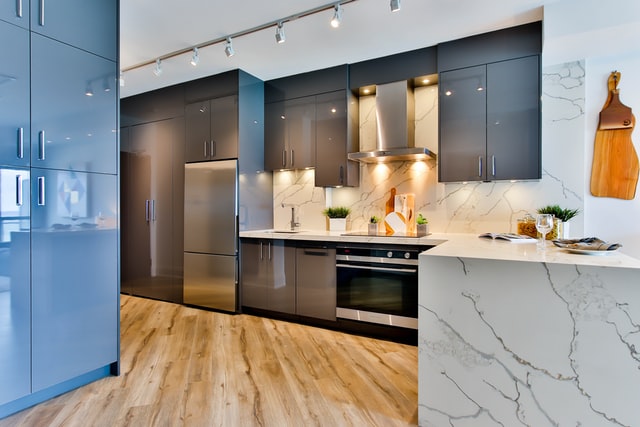 The kitchen is one room where poor lighting will really cause trouble. You need adequate lighting to safely cook, prepare and clean up, so make sure you plan this aspect carefully. Many lighting options are available for kitchens, from simple LED downlights to feature lighting. The best solution will include a combination of ambient lighting that illuminates the room, alongside task lighting where it is needed, such as pendant lighting over the island bench or strip lighting inside cabinets or above your splashback.
Plan your way to good design
Great kitchen spaces don't happen by accident—they are carefully planned from the ground up. Taking the time to consider the above aspects will help you avoid potentially costly and frustrating mistakes, and allow you to enjoy your new kitchen space that much more.


If you'd like tips or advice on choosing the right appliances for your new kitchen, our expert team can help. Contact us via phone on 1300 438 266 or pop into the Melbourne showroom today!